Haleh Fazeli, DDS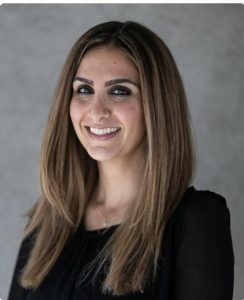 Dr. Haleh Fazeli received two undergraduate degrees in Chemistry and Biology, from the University of California, Irvine. Being a native of Irvine, California, Dr. Fazeli moved to Baltimore to pursue her dream in obtaining her dental degree at the University of Maryland School of Dentistry in 2012 (Home to the first dental school in America!).
Upon graduation, she completed a General Practice Residency at the Veterans Affairs Hospital in Philadelphia to further her skills in hospital dentistry. She then served as a Full-time Dentist at multiple Veterans Affairs hospitals in Philadelphia and Minneapolis. In 2017, Dr. Fazeli became the Supervisory Dentist at the Veterans Affairs Hospital in Palo Alto. Raising two small children and being a native of Irvine, Dr. Fazeli and her husband decided to move back to Irvine and settle their family here!
She also believes in the importance of continuous learning and proactively takes courses in order to stay up to date with the current technologies. Dr. Fazeli is an active member of the ADA, CDA and Mid-Peninsula Dental Society.
Her caring and warm personality make her patients feel at ease under her care. While she enjoys the artistic side of dentistry, she feels that prevention and patient education are the keys to a healthy smile. Her love and passion for dentistry can be seen with each patient that she encounters. She has also developed a strong interest in providing disturbed sleep solutions (sleep apnea or snoring). She is fully aware of the consequences caused by poor quality of sleep.
Dr. Fazeli is thrilled to be a part of Irvine Smile Design family, as she shares the same core values of the practice, by building a trusted and transparent relationship with each patient.
When she is not in the office, she enjoys indoor cycling, baking and spending time with her supportive husband and two children.