About Us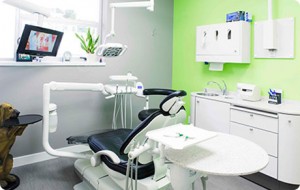 Our greatest pleasure is helping people find their beautiful, healthy smile. Over the last fifteen years, our practice in Irvine has thrived because we are committed to using a conservative approach to save tooth structure and achieve dazzling smiles you can be proud to show to the world. The community knows Irvine Smile Design by its reputation for always providing excellence in dentistry. Whether it is for cosmetic veneers, dental implants, or a fresh new straight smile with Invisalign, we strive to give all of our patients the best care. All of our work is done with precision, detail and is handcrafted for our patients' lifestyle and personality.
Dr. Mogari, Dr. Brown, and Dr. Soleimani have each been practicing dentistry for more than twenty years. Their expertise and gentle touch show in all of their treatment. A dental practice is more than just the dentists; it is also the whole team. Our exceptionally experienced and personable assistants, dental hygienists, and entire front office staff help complete our dental practice. Starting from the time you first contact our dental office, our entire team is devoted to giving you the most professional, attentive and personalized service. They work very closely with Dr's. Mogari, Brown and Soleimani to ensure that our patients have an excellent experience every time.
To enhance your dental experience, we are conscientious about being on time. There is NO waiting to be seen in our practice. We value your time and that is why your appointment is booked exclusively for you. The doctors and staff believe extra time allows us to listen to you and your needs, as well as allowing us to be extremely gentle and make your visit as comfortable as possible.   Whether there are financial questions, scheduling visits, or even a little bit of hand holding, we are here for you and your needs.
We are proud to be considered a family dental practice with roots in the community. If you are new to the Irvine area, or are looking for a new dentist, contact us today to schedule an appointment or learn more. We welcome the whole family – children too!